Speakers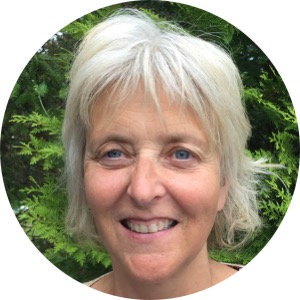 Anne-Marie Nybo Andersen, MD, PhD - Full professor of Epidemiology, Faculty of Health Sciences, University of Copenhagen, Denmark (UCPH) - and her lab, the POPE (Perinatal, Obstetric and Paediatric Epidemiology) group, finds special interests in epidemiologic studies of fetal, childhood and long-term health effects of exposures (in particular gestational duration, social and demographic factors including parental age and ethnicity, infections, health behaviors) during pregnancy and childhood. Data from birth cohorts and national registers are used for life-course epidemiology studies of reproductive, respiratory, cardio-vascular, musculo-skeletal and immunological health conditions. br> She took part in establishing the Danish National Birth Cohort and has since 2017 been the PI for this large-scale cohort. She is now instrumental in building opportunities and infrastructures for scientific collaborations between birth cohort researchers worldwide through the Horizon 2020 LifeCycle and EUCANconnect, and the www.birthcohorts.net, for which she is manager.
---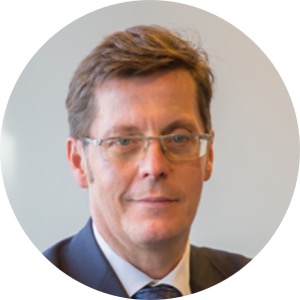 Damien Bonnet is Professor of Pediatrics and Cardiology and leads the Pediatric and Congenital Cardiology department at University of Paris. He coordinates three French national reference centers for rare cardiac diseases, the M3C for complex congenital heart diseases, the Pediatric Pulmotension center for pediatric pulmonary hypertensions, and the Pediatric Cardiogen center for inherited cardiomyopathies and arrhythmias. He is the director of the congenital and pediatric cardiology group at the Imagine research institute in Paris. His main research topics are development and genetics of congenital heart diseases, perinatal management of CHDs and predictors of outcomes. Teaching and having clinics in emerging countries is also one of his main clinical involvements. His group has established many collaborations in a large variety of domains including epidemiology, neurodevelopment, therapeutic trials for rare diseases, nomenclature of congenital heart diseases among others.
---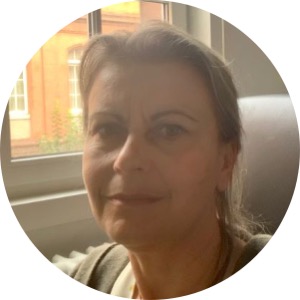 Christine Damase-Michel is Associate Professor in Pharmacology in Toulouse School of Medicine and Clinical Pharmacologist in Toulouse University Hospital. She is PharmD and obtained a PhD in experimental Pharmacology. She further specialized in Pathology, Biochemistry, molecular Biology, medical Statistics and Informatics and then began to work in Pharmacoepidemiology. She teaches Pharmacology, is head of the Unit "Medications, Reproduction, Pregnancy and Breastfeeding" in the University Hospital department of Clinical Pharmacology. She manages a research team working on reproductive risks of drugs in the INSERM research Unit CERPOP (SPHERE team). She has created the database EFEMERIS, which currently records data concerning more than 158,000 mothers, pregnancy outcomes and children follow-ups. Her team has also set up POMME, a database of around 18 000 children in utero exposed to medications and followed up during their childhood. She belongs to the coordinating team of the French network REGARDs which includes the main institutions working on medications and pregnancy, to the EUROmediCAT network and is involved in the ConcePTION project.
---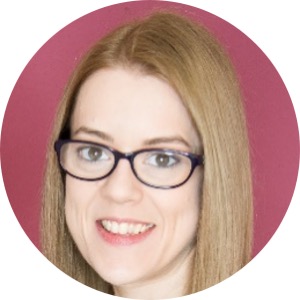 Joanne Given, MBChB, MSc, PhD, is a Research Fellow currently working on the EUROlinkCAT and ConcePTION projects at Ulster University.
She is a medically qualified doctor and practiced clinically before undertaking a masters in Health Promotion and Population Health. Her PhD explored the validity and application of self-monitoring of blood glucose in diabetes. Her early postdoctoral work used EUROmediCAT, a population based reproductive pharmacovigilance system to evaluate medication safety in pregnancy.
In EUROlinkCAT she worked with registries to standardise their data and has contributed to the analysis of the data exploring risk factors for length of stay in hospital and prescribing as an indicator of morbidity. In ConcePTION she helped create a catalogue of data sources that can be used for medication utilisation and medication safety studies in pregnancy in Europe and will be the post-doc on a demonstration project to examine the risk of adverse neurodevelopmental outcomes following antidepressant exposure in pregnancy. She is the Northern Ireland Co-investigator in MatCHNet, a network which aims to harness cross-country administrative data to evaluate national policy impacts on maternal, infant and child health, and health inequalities across the 4 United Kingdom nations.
Topics: diabetes in pregnancy, pharmacoepidemiology, congenital anomaly epidemiology, statistical methodology and data linkage.
---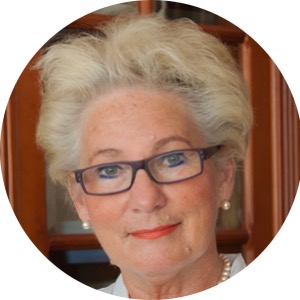 Anna Latos-Bieleńska, M.D., Ph.D., full professor, head of the Chair and Department of Medical Genetics, Poznan University of Medical Sciences, Poland.
Creator and leader of the Polish Registry of Congenital Malformations (PRCM).
Specialist in clinical genetics and laboratory medical genetics. National specialist in clinical genetics.
Boehringer Ing. F. and AvH F. grant holder.
Present and past member of national and international boards, editorial boards, expert committees of the Polish Ministry of Health, Polish Ministry of Science and Higher Education, Polish Academy of Sciences, Medical Race of State, Committee for the National Plan for Rare Diseases.
Experienced in multicenter studies within the international consortium (as a leader of the Polish group): EUROCAT, EUROmediCAT, EUROlinkCAT, PROTECT, EURO-MRX, CHERISH.
Topics: epidemiology and molecular basis of congenital malformations, intellectual disability and rare diseases, medical registers, education.
---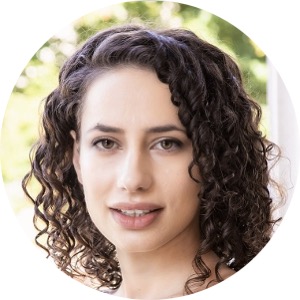 Elena Marcus, Ph.D., is a Researcher based at St George´s, University of London. She most recently led on the EUROlinkCAT parent survey study which explored the information and support needs of parents of children with congenital anomalies across Europe, including experiences during the COVID-19 pandemic. Elena has a background in psychology and mental health research, and has previously worked as a systematic reviewer for the development of the National Institute for Health and Care Excellence (NICE) clinical guidelines. She completed her PhD within the Division of Medicine at University College London, where she developed and pilot-tested a quality of life questionnaire for people living with a rare liver condition, primary sclerosing cholangitis, in the UK. Topics: health psychology, quality of life, questionnaire development, systematic reviewing.
---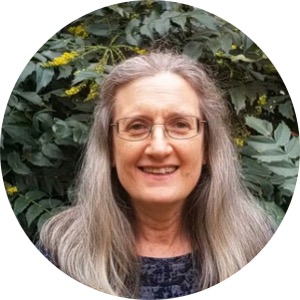 Joan Morris was Professor of Medical Statistics in Queen Mary, University of London (2008- 2018) and Director of the National Down Syndrome Cytogenetic Register (1999-2014). In 2018 she joined the Population Health Research Institute at St George's University of London. Professor Morris is the primary investigator on the EUROlinkCAT study which involves supporting 22 registries in 14 countries in Europe to link their data on births with congenital anomalies to hospital episode statistics, national mortality data, prescription data bases, GP data and education data. The aim is to obtain more information about the lives of children with congenital anomalies up to 10 years of age. Professor Morris is the scientific leader of EUROCAT - the European network of congenital anomaly registries and is responsible for the statistical methodology used by EUROCAT in the surveillance of congenital anomalies. She has particular interest in the prevention of Neural Tube Defects by folic acid fortification and in the epidemiology of Down syndrome. Professor Morris is also a collaborator on the ConcePTION study which aims to improve safety of medications used in pregnancy.
---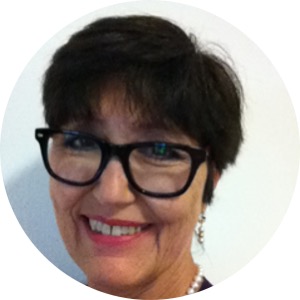 Amanda J Neville Registry leader for Emilia Romagna Italy (IMER) and Past President EUROCAT the European network of population-based registries for the epidemiological surveillance of congenital anomalies. Amanda has spent over 20 years in congenital anomaly surveillance and research in Europe. Her special interest is in medication in pregnancy and is currently leading IMI Conception WP1 : Moving beyond pregnancy registries to enhance our understanding of disease-related pregnancy outcomes, medication use and safety of use during pregnancy. She is the current President of EUROmediCAT
---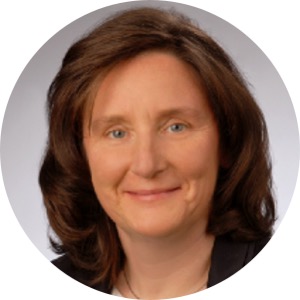 Anke Rissmann, M.D., Ph.D., Specialised in Pediatric Nephrology, Neonatology and Pediatric Rheumatology based at Medical Faculty Otto-von-Guericke-University Magdeburg, Germany
Anke Rissmann has completed her Undergraduate as well as Postgraduate (MD Pediatrics) from the Medical Faculty Otto-von-Guericke-University Magdeburg, Germany. She has more than 15 years of clinical experience as a Consultant Pediatrician, and serves currently as registry leader of the Malformation Monitoring Centre Saxony-Anhalt, the only population-based birth defect registry in Germany. Since 2018, she is a member of EUROmediCAT Steering Group. EUROmediCAT is a European research consortium dedicated to improving medication safety in pregnancy and a partner in EUROCAT.
Her research interests focus on the epidemiology of congenital malformations, prenatal development and teratogenic risk factors. And as a doctor, she knows that there is more to life than therapies.
---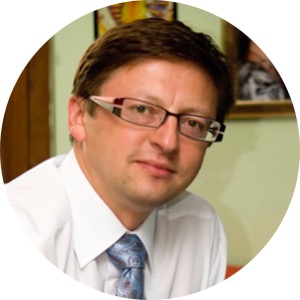 Robert Śmigiel M.D., Ph.D., full professor, Medical University, Wroclaw, Poland. Specialist of pediatrics, metabolic pediatrics, neonatology and clinical genetics. Professor Robert Śmigiel is affiliated with the Medical University of Wroclaw from the beginning of his professional career. He works as medical consultant from clinical genetics and metabolic pediatrics and as physician-geneticist in the outpatients genetic clinic, as simply pediatrician as well as neonatologist in neonatal units. Currently, prof. Robert Śmigiel creates a branch of pediatrics at the Medical University of Wroclaw dedicated to children with rare diseases.
The subject of his research focuses on issues of developmental defects in children. He is the author and co-author of many original papers and case studies as well as author of several medical books as editor and chapters in research textbooks as well as teaching materials in the handbooks for parents of children with developmental disorders. He is working as a volunteer with associations and foundations of parents of children and adults with intellectual disabilities, developmental disorders, genetic and metabolic diseases. Prof. Śmigiel is the founder of the Association for Children with Rare Genetic Diseases and Their Families "Together" and Diagnostic and Therapeutic Centre of rare Diseases in Wroclaw.
---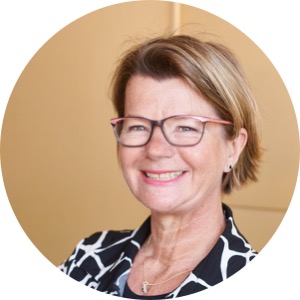 Hermien De Walle, PhD, is program director at the EUROCAT registry of congenital anomalies (University Medical Center Groningen). She is a very experienced epidemiologist and supervisor of the EUROCAT database which contains information on more than 19.000 children. EUROCAT Northern Netherlands is well known for its detailed and precise information on children and fetuses with birth defects, risk factors in pregnancy like smoking, alcohol, high BMI and individual information on prenatal tests and diagnosis. The registry is highly skilled in coding congenital anomalies.
Her PhD was titled "Awareness and use of folic acid in the Netherlands: from science to practice"(2001). She was, amongst others, member of the Executive Committee of the International Clearinghouse for Birth Defects Monitoring Systems, the Dutch Health Council, the Project Management Committee of EUROCAT International and chair of the international EUROCAT Working Group on Folic Acid (Ulster, UK). At present she is a member of the Steering Committee EUROlinkCAT.
---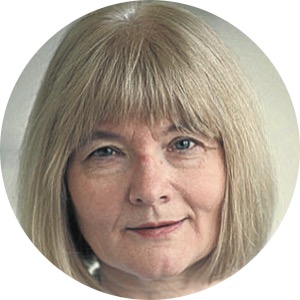 Jolanta Wierzba, M.D., Ph.D., full professor, Medical University of Gdańsk, Poland; Department of Pediatrics, Hematology and Oncology
Professor, pediatrician, clinical geneticist, specialist in metabolic pediatrics. Head of the Infantile Pathology Department at the Department of Paediatrics, Hematology, Oncology, consultant of the Genetic Department of the University Clinical Center in Gdańsk, Professor at the Department of General Nursing at the Faculty of Health Sciences of the Medical University of Gdańsk. Co-founder and coordinator of the Center for Rare Diseases in University Clinical Center of Gdańsk (since 2015). Permanent cooperation with non-governmental organizations related to rare diseases, medical consultant for Cornelia de Lange Association world, Williams Syndrome Association- Poland, Down Syndrome organisations in Pomeranian District. Vice-president of the Polish Society of Human Genetics, member of the of the Polish Registry of Congenital Malformations, provincial consultant of metabolic pediatrics. Author and co-author of over 300 scientific papers mainly in the field of clinical genetics.